Application
For ages 6 months and up or 17 lbs and up.
Gently roll on in a row of Z's across the forehead.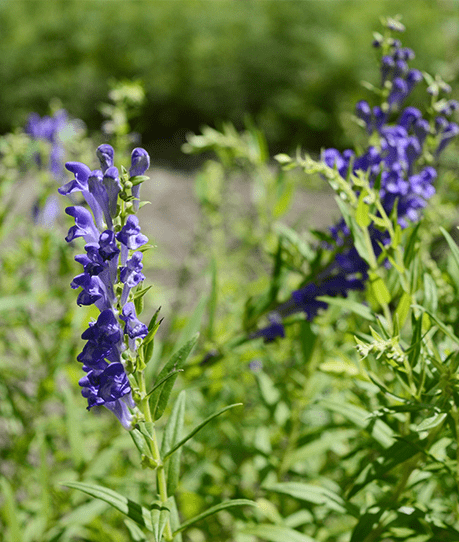 origin
Bedtime rituals can be profoundly important for helping children let go of the day and fall asleep. While the beautiful color, aroma, and touch of Dreamy Hush Time soothe the senses, ingredients such as blue skullcap help calm anxiety and sleeplessness. Recent research published in a professional journal concluded that blue skullcap "demonstrated noteworthy anxiolytic effects"(1) against anxiety. Further, we know that the active, beneficial compounds in these ingredients can penetrate through the skin surface.(2) A survey published in the British Journal of Well-being, in association with the University of Westminster, indicated that the benefits of skullcap are "feeling calmer, improved sleep patterns and quality, and better able to cope in stressful situations."(3)(4)
Sources
Bambini Furtuna Rituals
Cold Ritual
Great ritual to help with colds, use Dreamy Hush Time with Sneezy and Tickly nose care, and Stuffy Nose and Cough Care for a complete ritual.
Travel Ritual
It's so important to keep the same routine for kids at home, and on the road. Using Dreamy Hush time at home can then be used as a travel ritual to help them stay calm in a new bed and a new environment.
Nap Ritual
Dreamy Hush Time isn't just for nighttime. This ritual can be a valuable sleep cue for naps as well.
Bergamot

The citrus soother helps regulate respiration and digestion.

Blue Skullcap

Its relaxing bloom gives sleeplessness a rest.

Roman Chamomile

Relaxes muscles and moods, relieves irritation.

St. John's Wort

A natural attitude adjuster that brings comfort to spirits and skin.

Staghorn Clubmoss

An effective curative for congestion, pain, and sleeplessness.

Marjoram

Helps soothe irritated skin and a tummy in distress.

Extra Virgin Olive Oil

The ultimate topical delivery system for high-powered medicinal botanicals.
IL CONIGLIO
the Rabbit
(ill koh-NEE-glee-oh) After a long day spent hopping through La Furtuna Estate, Il Coniglio sleeps for more than eight hours! Soft and sweet, we dream of cozying up with these snuggly Sicilian bunnies for a peaceful sleep.
Reviews
Customer Reviews
02/11/2020
Tischan C.
United States
Effective
The smell is not overbearing and although my child does not sleep though the night, she is calmer with the use of this and falls asleep much QUICKER! So glad I purchased